Remove the barriers of distance
Access a global audience with a hybrid event experience.
The event landscape is changing, and hybrid events are the wave of the future. Combine our virtual event platform with our onsite event solutions to create an event with virtually no limits or borders but the ones you decide to set. 
Our hybrid solutions
Reach new heights
The right expertise
Specializing in both onsite and online events, we create experiences that are designed to complement one another.
A personalized approach
Give your attendees the freedom to experience your event how they want to: in-person, from the comfort of their home/office or both.
A new level of connection
Extend your connection with attendees beyond the length of your live event. 
Endless networking opportunities
Enable in-person and virtual attendees to interact and share with one another. 
Monetize your content
Leverage your content by offering a multitude of ways for it to be accessed: via livestream, on demand or front row at the live event.
A world of possibilities
When people no longer need to travel to be a part of your event, you open to door to more participants as well as speakers. A high-profile speaker may not be available the dates of your event but can be pre-recorded, offering participants even more rewarding experiences that can be enjoyed at their convenience.
Keep the conversation going
Generate excitement for your event by engaging with your audience well ahead of time. Share a sneak peek at what they can expect at the onsite and online event and give them the opportunity to start networking early. Once the event is over, keep the conversation going by offering a community where attendees can continue discussing the topics that matter most.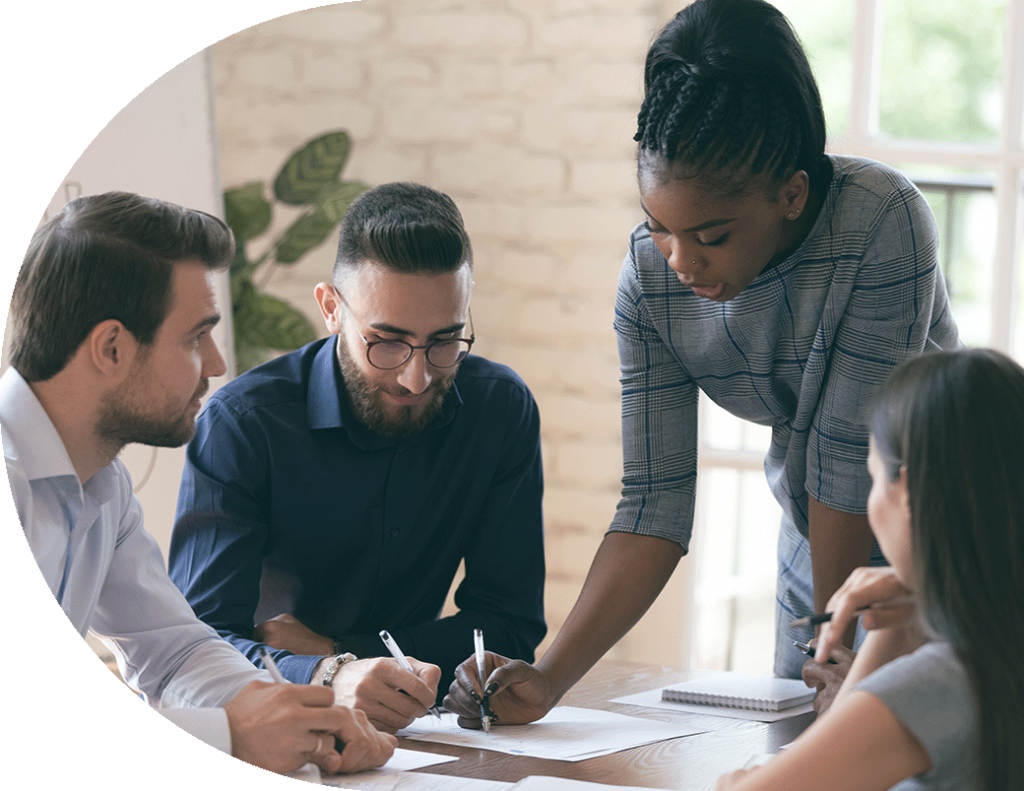 Increase sponsorships + grow your revenue
Offer sponsors the opportunity to get in front of your audience both onsite and online. Pairing both face to face and digital sponsorships highlights your sponsors to a larger audience and also positively impacts your bottom line.
Highlight
Offer attendees around the globe a unique experience based on their preferred way to learn and network.
Start planning your hybrid event today
Let's find the best solutions for your next event together.
Book your demo